Let's transform.
Premium Coaching:
Nutrition 
---
Your nutrition approach is entirely personalised for you, by me.
Outsource to an Accredited Dietitian, Sports Dietitian and Nutritionist who understands that good nutrition can be easy, flexible and delicious. 
You'll receive a combination of guides, resources and videos at strategic points to support your journey. My goal is to help you create a solid nutrition foundation for life that will extend beyond coaching.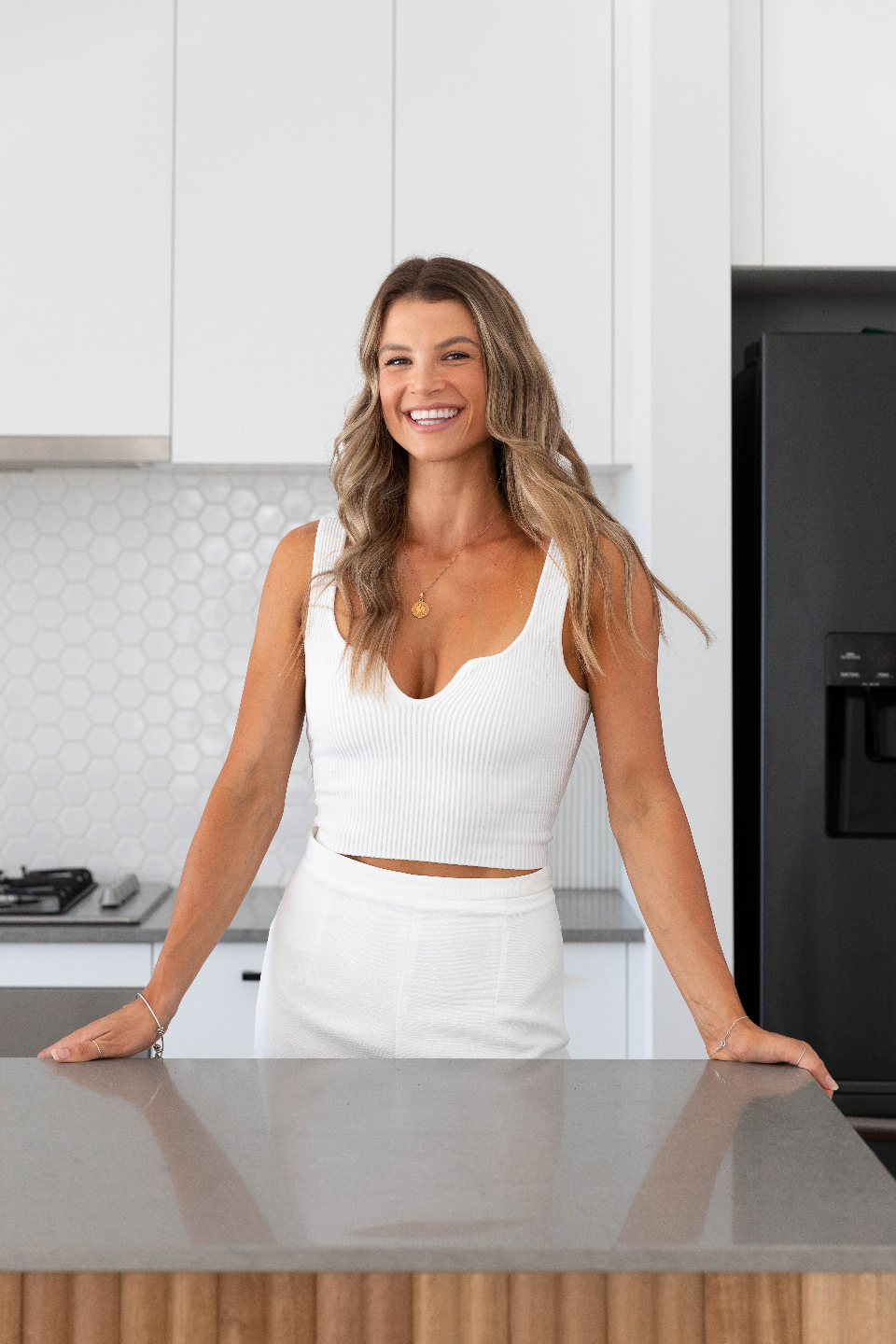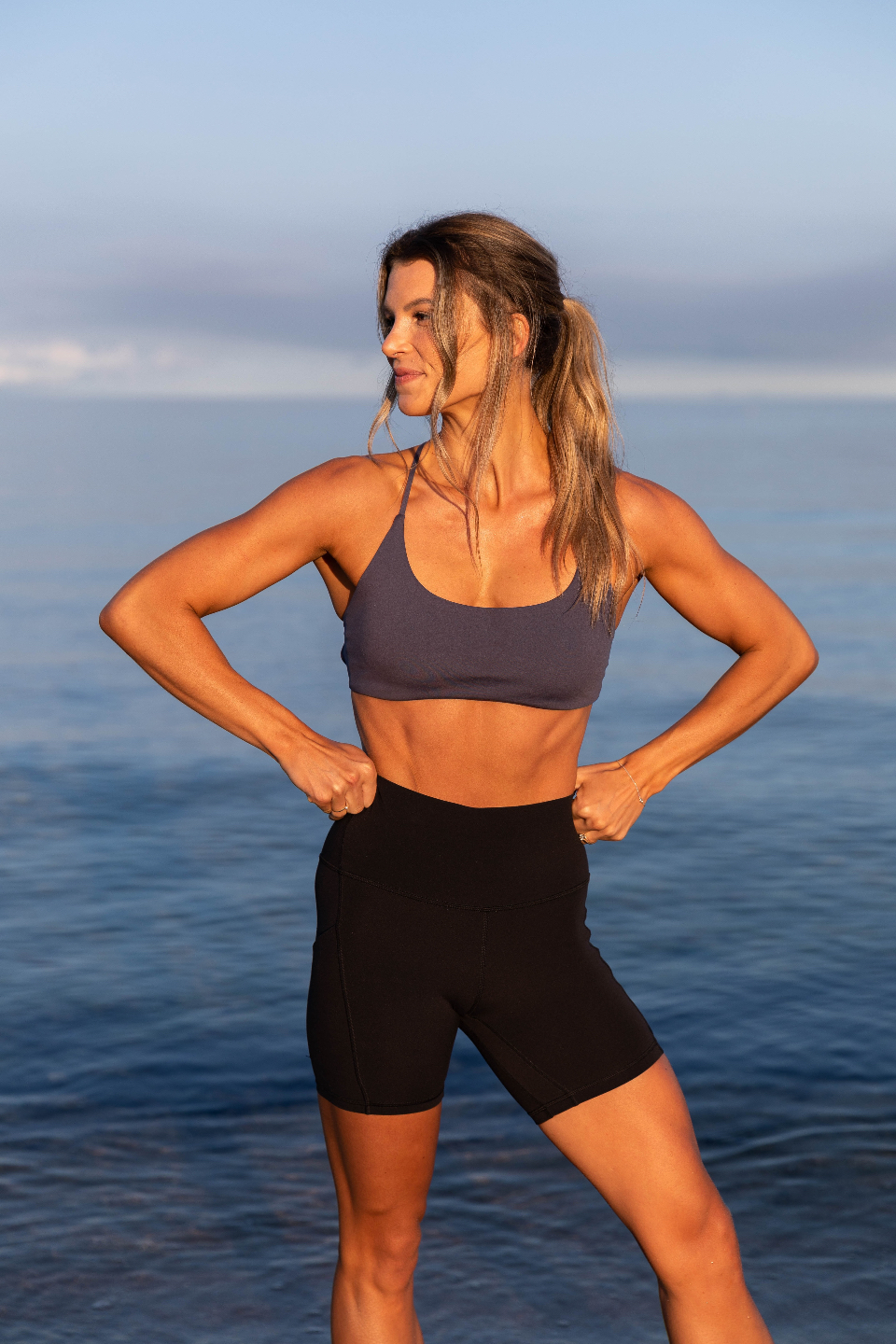 Exercise
---

Designed to take you to the next level and transform your physique 
From complete beginner, to weights lover, recreational athlete or marathon runner. Exercise coaching is suitable for any level of fitness.
Get off the proverbial merry-go-round of overtraining, excess cardio and lack of intentional programming. Your program will be designed around your preferences, training history, and goal outcomes to get you to your fittest physique effectively.
Money Back Guarantee
---
You have my guidance every step of the way.  
Everyone is different, but the one thing that remains consistent is the incredible results people achieve when knowledge is combined with accountability.
This isn't a cookie-cutter program and I'm not the kind of coach that charges you for a macronutrient calculation & then disappears.
Because I'm so confident that you'll love coaching, this is my promise to you:
If you complete 12 weeks of coaching and you are not satisfied with the coaching process, you get your money back in full. 
What previous clients have said about coaching:
-Georgia G. 

"Prior to working closely with Dom, I struggled with healthy eating - what to eat and portion sizes.
At the beginning I was hesitant to sign up because in the past I haven't been able to stick to anything longer than a few weeks, but in a short amount of time working with Dom I was able to lose 9kgs in 6 weeks!!
Throughout the past 12 weeks Dom has been my number 1 support and has been able to guide me throughout the entire process.
I highly recommend coaching with Dom to anyone who is looking at weight loss, nutrition education or looking to start a healthier lifestyle!
-Bronwyn U.
Before I started with Dom, I would simply eat what I thought were "healthy foods". I would exercise regularly but never really see any dramatic physique changes. I would then attempt to train harder and for longer, only to find the same result. Since starting with Dom I have lost 5kg and seen a dramatic change in my body composition.
Dom has been so encouraging and understanding throughout this whole process. I've loved all her recipes and the flexibility it allows.
Dom provides prompt feedback every week with a focus on education. I have learnt more about nutrition in the last couple of months than I did in my Exercise Physiology and Physio degrees.
I think most people have opinions on what a "balanced/healthy diet" should look like, but unless you're hearing it from a qualified dietitian you're just fumbling around hoping to find a quick fix solution.
I feel so much more in control of my diet and my lifestyle. Dom has taught me how to MAINTAIN a healthy diet, even when "life" gets in the way. This is not a short-term change, it's something I will keep up for the rest of my life!
I would highly recommend Dom! Even if you don't think you need to lose weight or change your physique. The knowledge she imparts to you is PRICELESS!
-Kate H.
I came across Dom a few months ago where I was over-exercising and had a very bad relationship with food and my body. I had worked with multiple coaches and nutritionist prior to working with Dom and had not seen any results, specifically in regards to my relationship with food or my body composition.
I wanted to find someone who would have the persistence, kindness and patience as well as belief in me. Well, I have found her and she is absolutely incredible!!
Since working with Dom I have developed a better relationship with food and along side this have made the most progress and seen the best results I have in YEARS!!
I like the way her feedback and her approach is targeted specifically at an individual. Dom's approach to nutrition is also realistic and sustainable and it clearly works and gets results.
What I absolutely love the most is the constant support, communication, check ins, adaptability and for me most importantly her belief and persistence.
I am currently looking the best, weighing the lightest and am eating more than I ever have and enjoying it all. 
Frequently Asked Questions
What do online check-ins consist of?
Can you account for dietary requirements?
How quickly can I expect results?
Do you offer a money-back guarantee?
How does Alumni Coaching work?